On this site you will see my CATS "plus" links to
my friends & fun things I have found on the net .
This boy is my pride and joy and will always be remembered !
He was my first homebred show kitten .

My banner if you'd like to link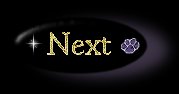 Privacy Statement

This site has never, nor will it, collect any personal information

from its visitors to use for any purpose.

Unless otherwise noted, this website and all content within are

© LaReina Persians Plus 2004 - 2010.
All rights are reserved.